There's plenty to keep you busy in Melbourne, Australia – so much so that you might not know where to start! But don't worry, we've got you covered. 
Here are 10 things to do in Melbourne that will help you make the most of your time in this vibrant city.
1. Visit The Melbourne Zoo
One of the best things to do in Melbourne is to visit the zoo! Home to over 300 species of animals, the Melbourne Zoo is a great place to learn about and see some of the world's most fascinating creatures. From lions and tigers to gorillas and giraffes, there's something for everyone at this popular attraction.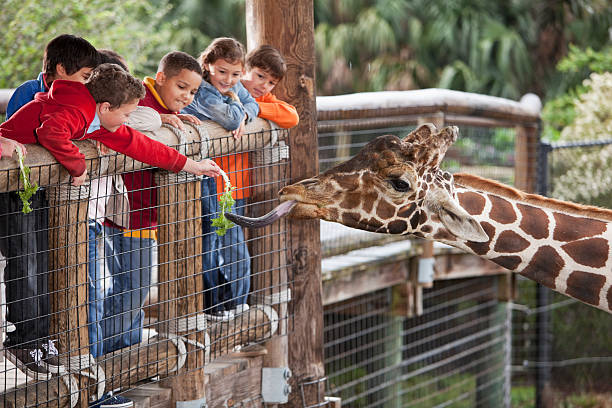 2. Take A Ride On The Melbourne Star Observation Wheel
For breathtaking views of Melbourne and its surroundings, take a ride on the Melbourne Star Observation Wheel. Located in the heart of the city, this massive Ferris wheel offers unparalleled views for up to 30 minutes per ride. It's the perfect way to get your bearings before exploring everything that Melbourne has to offer.
3. Go For A Walk Or A Picnic In The Royal Botanic Gardens
The Royal Botanic Gardens are one of the most beautiful places in Melbourne. Stretching over 36 hectares, the gardens are home to an incredible array of plant life, as well as stunning sculptures and monuments. Pack a picnic lunch and spend a leisurely afternoon exploring all that these gardens have to offer.
4. Visit The Melbourne Museum
For a dose of culture, head to the Melbourne Museum. One of the largest museums in the Southern Hemisphere, this attraction houses an array of exhibitions on topics such as Australian history, Aboriginal culture and science. With something for everyone, the Melbourne Museum is a great place to spend a few hours.
5. See A Show At The Melbourne Arts Centre
No visit to Melbourne would be complete without taking in some live entertainment. The Melbourne Arts Centre is one of the city's premier venues for theatre, dance and music performances. From local talent to international stars, there's always something happening at this popular venue.
6. Take A Scenic Drive Along The Great Ocean Road
One of the best ways to see the stunning scenery of Victoria is to take a drive along the Great Ocean Road. This scenic route winds its way along the coast for over 300 kilometres, taking in such highlights as the Twelve Apostles and Bells Beach. It's the perfect day trip from Melbourne.
7. Sample Some Of The Best Food And Wine In Victoria At One Of The Many Great Restaurants And Wineries In The Region
Victoria is renowned for its food and wine, so be sure to sample some of the best that the region has to offer while you're in Melbourne. From world-class restaurants to cosy cafes, there's something to suit every taste and budget. And with over 600 wineries in Victoria, there's no shortage of places to enjoy a glass or two of the local drop.
8. Explore The Penguin Colony On Phillip Island
Just a short drive from Melbourne, Phillip Island is home to a colony of little penguins. These adorable creatures can be seen waddling ashore each evening to roost in their burrows. It's a truly unique experience that is not to be missed.
9. Spend A Day Shopping In Melbourne's Cbd
For some retail therapy, head to Melbourne's CBD. This bustling area is home to an array of shops, from high-end boutiques to department stores. There are also plenty of places to grab a bite to eat or a drink, so you can make a day of it!
10. Take A Ride On The Melbourne Cable Car
For a bird's eye view of Melbourne, jump on board the Melbourne cable car. This iconic mode of transport has been ferrying passengers around the city since 1931. Today, it's a popular tourist attraction, offering stunning views of the cityscape.
With so much to see and do, Melbourne is the perfect destination for a holiday. From world-class museums to scenic drives and penguin colonies, there's something for everyone in this vibrant city. So what are you waiting for? Start planning your trip today!
If you are looking for some fun activities for kids in Melbourne, just simply click it.